Back to the Buggy Whip?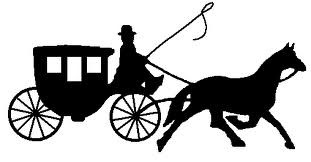 Over the past few weeks, our President and the Administration have proposed rolling-back environmental initiatives in the form of a proposed new rulemaking for Federal CO2 and fuel economy standards, recommending freezing automotive efficiency targets between 2020 and 2026. Both the EPA and the NTSA are also submitting agency acts to revoke a California waiver that allows the state to set its own regulations. We believe this proposed legislation will be challenged in court on multiple fronts. Firstly, 13 states follow the California Zero Emission Vehicle (ZEV) mandate, and state legislators will point to the economic, environmental and health benefits of the CA policy. If California ultimately wins the case, the automakers will balk, as they do not want a complete elimination of the standards, nor do they want to design for two domestic markets. Most importantly, 2026 on the automotive design cycle is almost here tomorrow. The domestic auto manufacturers, most importantly GM are dedicated to electric vehicle (EV) manufacturing, and have significant plans for global EV development. Corporate Average Fuel Economy (CAFE) standards matter in the U.S., but China matters more as we believe it will be half the global EV market by 2030. The U.S. is not the global driver for the EV market, nor the general automotive market for that matter. In summary, we believe the proposed standards to limit automotive mileage standards will be drawn-out in the courts, while the automotive industry continues to move with safer and more efficient vehicles, leveraging new and disruptive technologies. Would Detroit like to revert to the days of the buggy whip? They surely do not want to lose market share to Chinese auto manufacturers.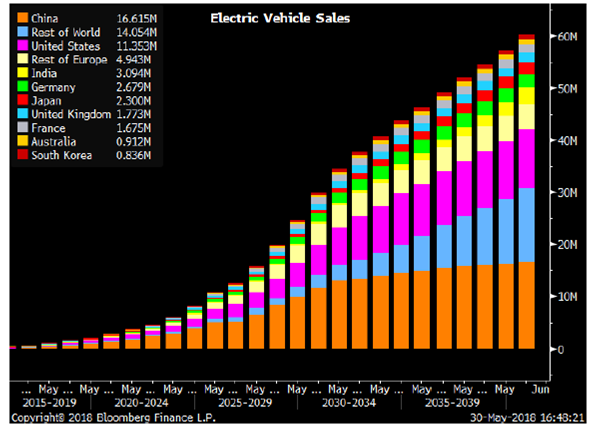 The second proposed environmental roll-back seeks to dismantle the Clean Power Plan (CPP) structured by the prior Administration. The CPP by the way was never enacted, as it was put on hold by the Supreme Court in 2016. While our nation lacks federal, binding policy on climate change and carbon emissions, disruptive technology continues to drive adoption because costs are decreasing, and new energy sources make better business sense for electric utilities. The chart below from the Energy Information Administration shows the rapid decline of coal as a power source, as natural gas and renewables have taken share the past several years. Note while the transition from coal in the absence of the CPP would be slower, and depicted in the model below, we believe the trend will continue as renewables continue their cost and efficiency benefits.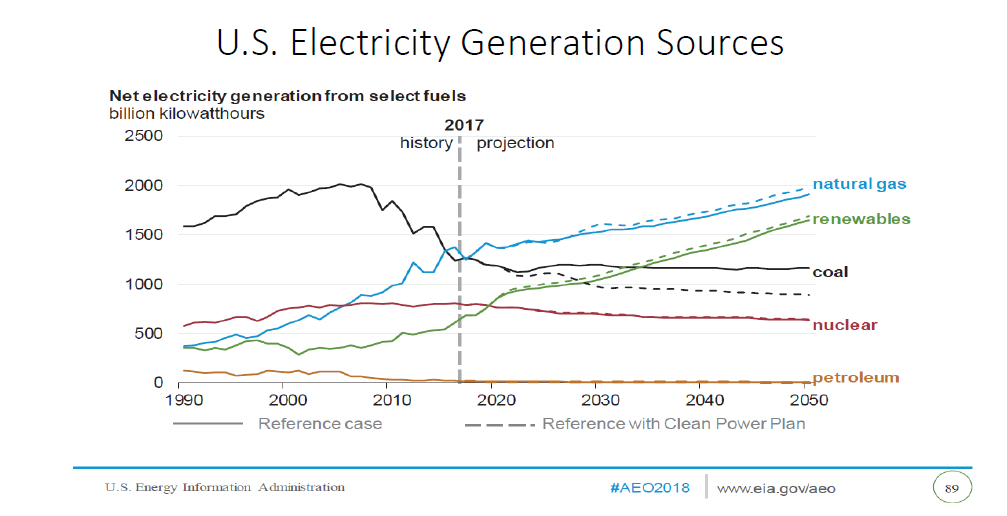 ---
Important Disclosures:
The opinions and analyses expressed in this newsletter are based on Essex Investment Management Company, LLC's ("Essex") research and professional experience, and are expressed as of the date of our mailing.  Certain information expressed represents Essex's opinion and assessment at a specific point in time and is not intended to be a forecast or guarantee of future results, nor is it intended to speak to any future periods.  Essex makes no warranty or representation, express or implied, nor does Essex accept any liability, with respect to the information and data set forth herein, and Essex specifically disclaims any duty to update any of the information and data contained herein.
This newsletter is for informational purposes only and does not constitute an offer to sell or the solicitation of an offer to purchase any security or investment product, nor does it constitute a recommendation to invest in any particular security. Any individual securities listed herein do not currently represent any securities purchased, sold, or recommended to clients.
An investment in securities is speculative and involves a high degree of risk and could result in the loss of all or a substantial portion of the amount invested. The reader should not assume that investments in the securities described were or will be profitable. Past performance is not indicative of future results.
The information and data in this newsletter does not constitute legal, tax, accounting, investment or other professional advice.  Certain information contained herein has been obtained from third party sources and such information has not been independently verified by Essex. No representation, warranty, or undertaking, expressed or implied, is given to the accuracy or completeness of such third party information
Any projections, market outlooks or estimates contained herein are forward-looking statements and are based upon certain assumptions. Other events which were not taken into account may occur. Any projections, outlooks or assumptions should not be construed to be indicative of the actual events.