Last month, Essex Global Environmental Opportunities Strategy (GEOS) portfolio manager Bill Page was featured in a Climate Investing Roundtable hosted by Essex GEOS client Collaboration Capital. The goal of the Roundtable was to state the case for moving the needle on climate solutions. GEOS invests in the technologies that are solving the world's environmental challenges, and solves six important U.N. Sustainable Development Goals such as climate action, clean water and sanitation, and affordable and clean energy.
You can find the complete written transcript here.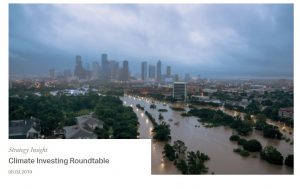 The video of the Climate Investing Roundtable can be found here.