Essex's CO-CEO, Nancy Prial, spoke with CNBC this morning to discuss her views on the recent retail trading frenzy as well as the topic of investment opportunities to earn growth at a reasonable price.  She also touches on her outlook for Small Cap stocks in 2021.
To view the entire video, please click here.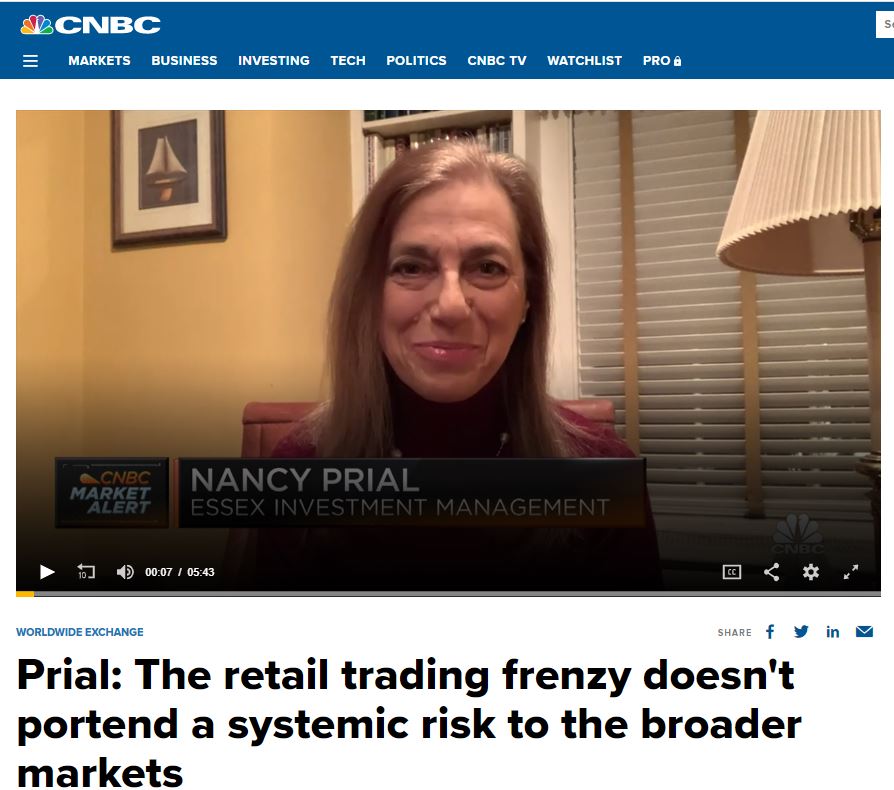 Please find important disclosures here.