Nancy Prial, Essex's CO-CEO, was recently featured in an article with the Wall Street Journal addressing the boom of small cap stocks that has been continuing on an upward trend since last Fall.  To view the entire article please click here.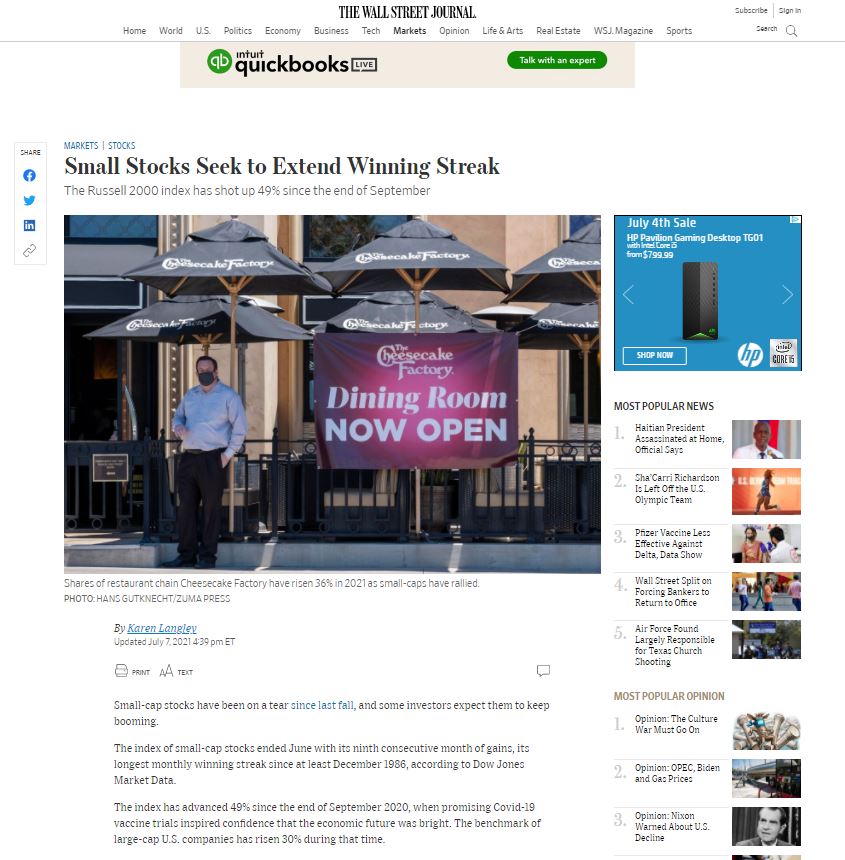 Please note you do need a Wall Street Journal membership to read the full story.
Please find important disclosures here.