Nancy Prial, Essex's CO-CEO, was recently featured in an article with the Wall Street Journal addressing the topics of small cap stocks and the bounce back of the Russell 2000 small-cap index.  To view the entire article please click here.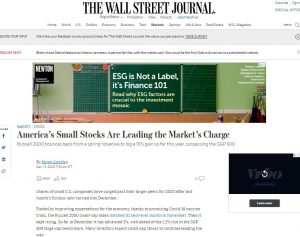 Please note you do need a Wall Street Journal membership to read the full story.
Please find important disclosures here.